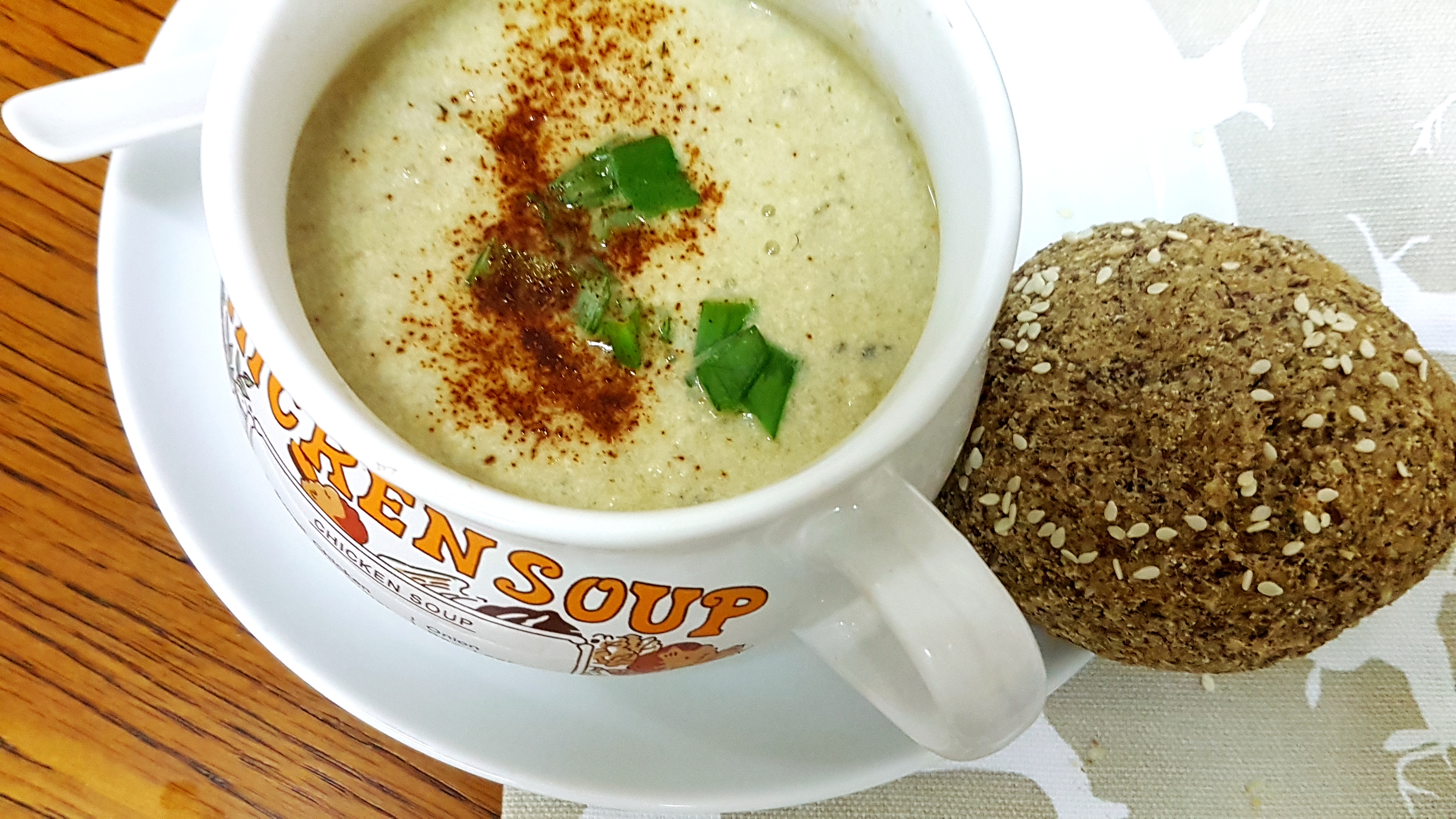 Recipe
2 chicken breast
15 grams Spring onions
40 grams mushrooms
1 Stick celery
1 Tablespoon thyme
2 Tablespoon butter
1 cup chicken stock
2 Tablespoon heavy/double cream
salt
pepper
1 cup water
1 Teaspoon xanthan gum /psyllium husk
Cook mushroom, celery, spring onions  with 1 cup of water for 15 minutes.
Blend cooked vegetables until smooth.
In a heated pan, add butter, thyme and chopped chicken fry for 3 minutes.
Add chicken stock and blended vegetables cook for 1o mins.
Stir in cooking cream and psyllium husk keep stirring to avoid lumps.
Add salt and pepper
Add more water if needed.
Simmer for 5mins.
Nutritional value per portion ( serves 2)
Carbs -3.5 g
Protein – 26.6g
Fat – 20g
Calories – 593 kcal
Share the love.